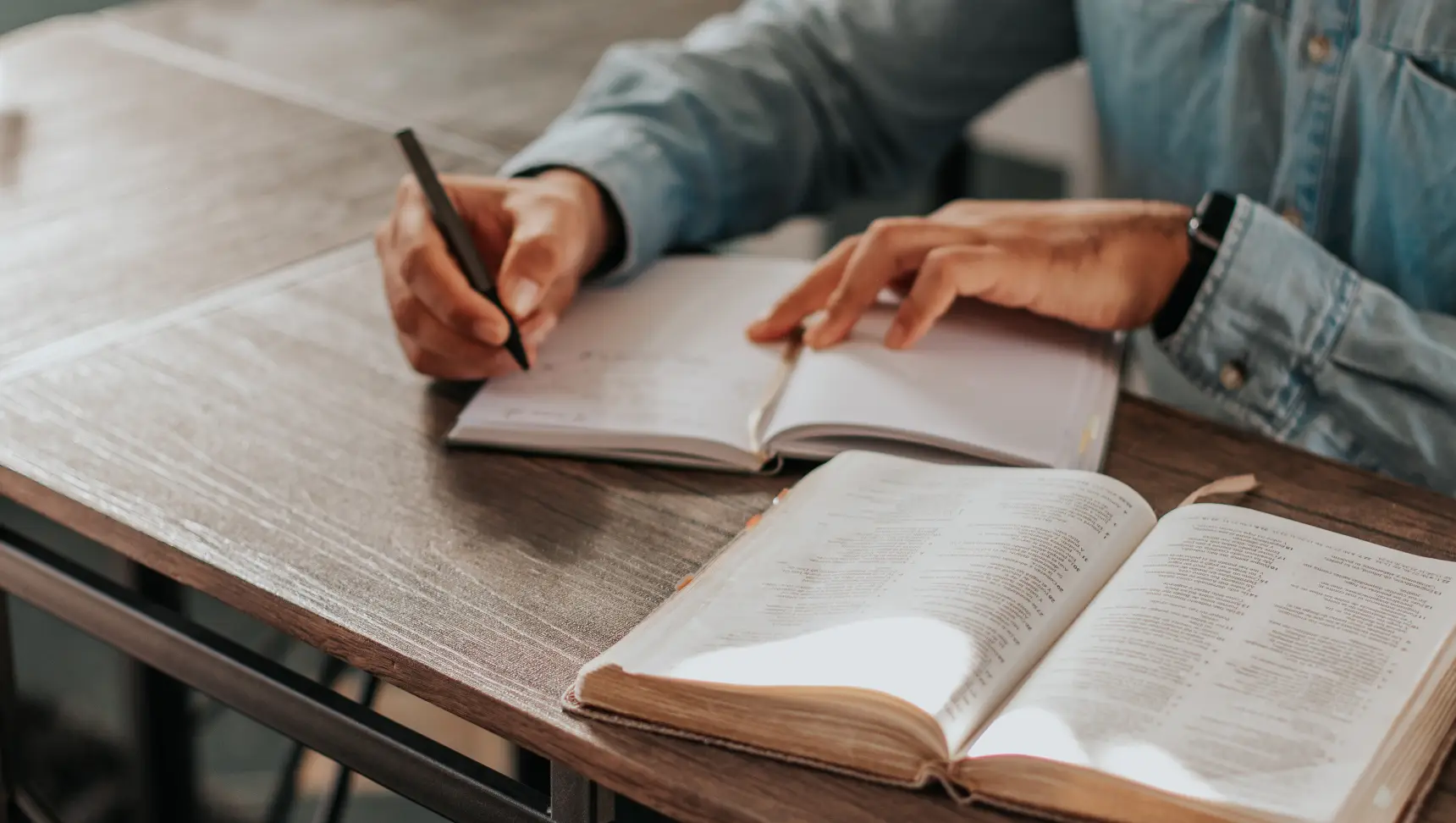 Getting the Most Out of Your Bible Study
We're a third of the way through the year...how is your Bible reading going? Are you feeling like you are in a rut in your Bible study or wanting to go deeper in your time in the Word? We'd love to help by offering some suggestions to help you go deeper in your study of God's Word. It is in this Word that we find the message of life and we are able to live according to it (Ps. 119:107), so it is well worth spending quality time in it.
Introduction to Bible Reading
Newness of Life - John Eddison | This helpful introduction to daily Bible reading would be great to help kickstart a routine or as a gift to a friend.
Word One to One - This resource is designed to help you engage with someone who does not yet know Jesus as you read the Bible together.
52 Weeks in the Word - Trillia Newbell | A companion book as you read through the Bible in a year.
Bible Study Books
Sometimes all you need to help you fall in love with Scripture and its riches is a helpful guide to walk you through your study. The following Bible study books are well loved for a reason as they walk you through helpful questions as you engage in a book of the Bible.
Jude - Jackie Hill Perry
God of Deliverance (Exodus 1-18) - Jen Wilkin
Remember Your Joy (Salvation Stories in the OT) - Courtney Doctor
Jeremiah - Matthew Harmon | This Knowing the Bible series has a study book on each book of the Bible; well worth checking out to supplement your Bible reading!
Devotional Books
These devotional resources won't walk you through your own questions per se, but will offer devotional thoughts to help you dig deeper as you read.
Mark - Jeremy McQuoid | This series of Undated Bible Readings will be a real help for someone looking to supplement their reading time.
Devotional Dippers - This family discipleship tool will help you and your kids (or housemates, or parents!) discover more about God's Word together.
Commentaries
Commentaries can be a great way to get into the text and get help seeing connections you may not have seen on your own.
Commentary on the New Testament Use of the Old Testament - DA Carson
ESV Bible Expository Commentary Series
Evangelical Press Study Commentary Series
Christ Centered Exposition Commentary Series
Bible Resources
These ESV Scripture notebooks will surely help you dig deeper into God's Word by giving a blank page for notes next to each page of Bible text. Pick one up for sermon notes as your church goes through a book of the Bible or for making observations on the go.
Explore our selection of study Bibles if you're looking for some easily accessible study notes to supplement your reading.
Looking for some additonal help or community as you read the Bible? Check out some of our favorite podcasts and communities for studying the Bible together below.
Two Sisters and a Cup of Tea: Join Felicity and Sarah as they open the Bible together of a cup of tea and a tasty biscuit.

The Bible Study Schoolhouse: Bible study resources and community written and hosted by Amy Gannett. Benefit from Amy's years of study with her free and paid content on the Bible Study Schoolhouse site!
What is your favorite resource to get into the Bible? Let us know by emailing us at sales.us@10ofthose.com or sharing it with us on Instagram, Facebook, or Twitter @10ofthoseusa